Safety Information
For specific information about the latest Covid restrictions on training and regattas, please see the Covid Information page.
West Lakes, Torrens Lake, Port Adelaide River and Murray River are public waterways which Rowing SA and clubs are privileged to have access to. In use of these waterways we ask that ALL USERS are aware of, can understand and are capable of following traffic flow patterns and important safety information BEFORE getting on the water. We also ask that all users of waterways read and adhere to the Rowing SA Safety and Training Policy and REGULATIONS FOR BOAT RACING. We thank you in advance for your cooperation in this.
If you are involved or are key witness in an incident or near miss/breach of regulations, please head to our INCIDENT REPORTING information page for what to do next
As part of RSA's ongoing commitment to Club Development a number of tools have been developed to assist rowing clubs and the rowing community enjoy the waterways in a safe and responsible manner.
The following resources have been developed by RSA in addition to our policies and are available to download. We expect that all School and Club leaders/Committees are aware of all Policies and available resources before allowing members to take to the water or perform any duties for the Club.
Safety Assessment Checklist:
This Excel spreadsheet is designed to be a fast and simple checklist that will enable a Club safety officer to rapidly assess where weaknesses exist in safety procedure and equipment.
Safety Resources
Action Plans (Anaphylaxis, Asthma, DRSABC)
COVID SAFE EVENT PLAN FOR ROWING SA REGATTAS 2020/21
Emergency Contact Details
Racing & Training Checklist
RSA Safety Checklist
Safety Presentations
Relevant Laws & Regulations
COVID-19 Safety for Clubs and Schools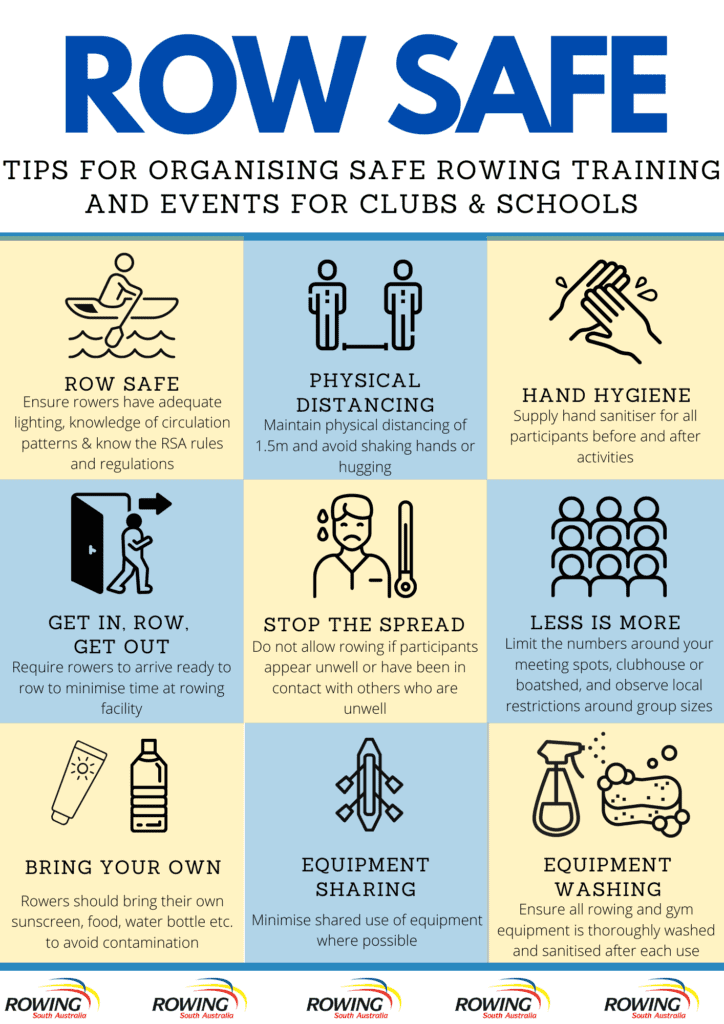 General Boat Light Requirements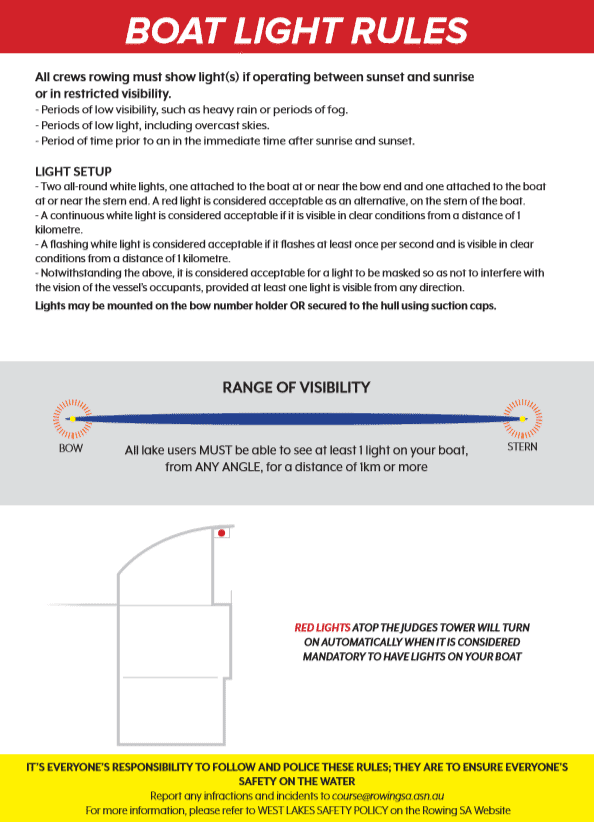 West Lakes Maps


Torrens Lake Maps
Torrens Circulation Pattern Map
Torrens Junior Regatta – Traffic Map