Volunteers
Rowing SA regattas and events are run almost exclusively by volunteer efforts. Our volunteers are very special to us – and we are always looking for more help!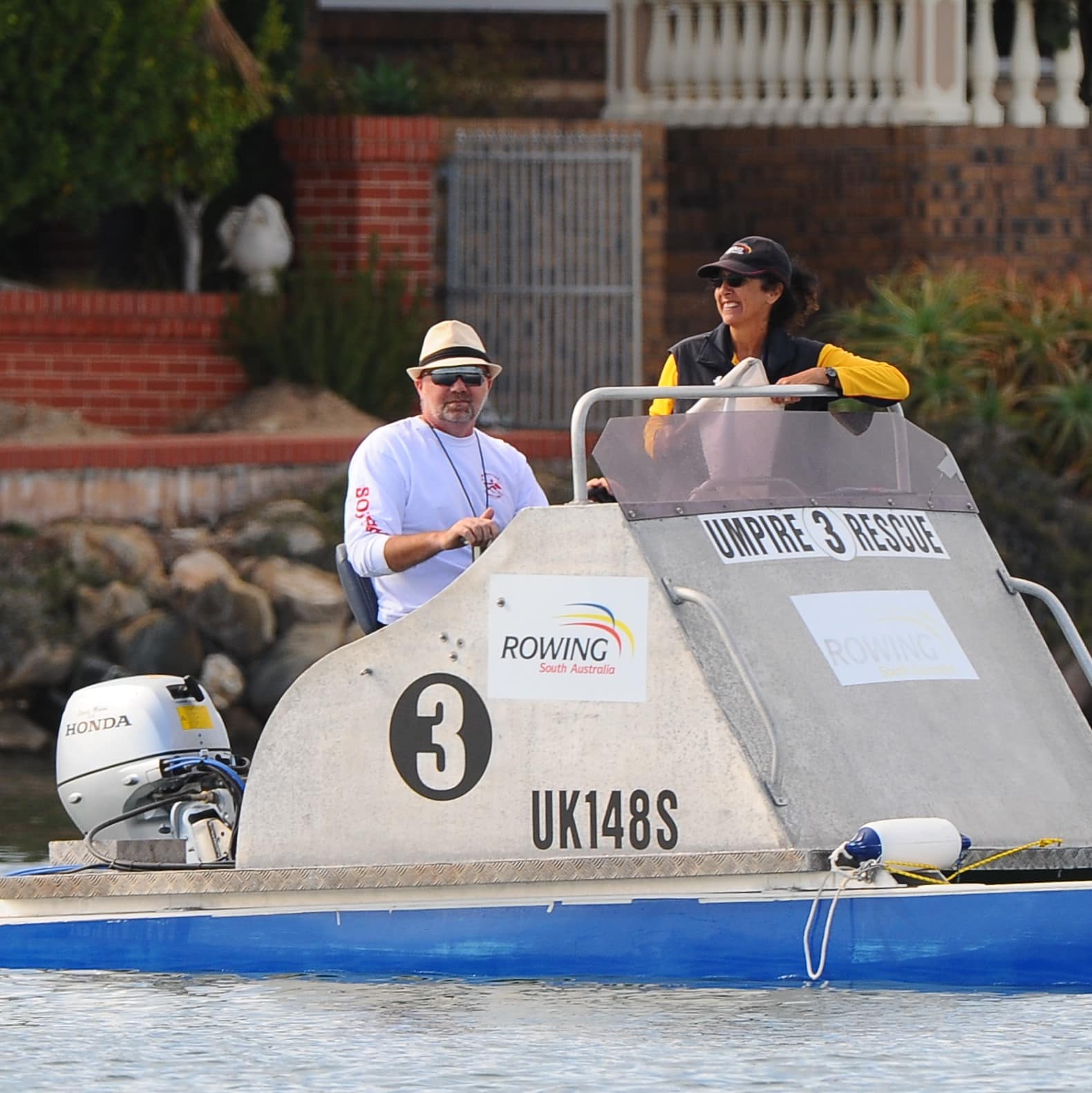 If you:
Have a passion for sport
Want to gain personal satisfaction
Have a community minded spirit and enjoy helping others
Want to volunteer for a sport that is flexible with its scheduling
Want to keep fit and active
Want to learn something new
Are looking for an avenue to make friends, develop social contacts and have fun
Appreciate recognition for your efforts
Then volunteering at Rowing SA might be for you. Our volunteers are people who contribute valuable time and expertise to assist rowers of all ages to develop their skills and enjoy our sport. However, you do not need a background in rowing or know anything about the sport to be able to help out – some of our volunteers have never been in a boat themselves!
Complete the Volunteer/BRO Expression of Interest Form HERE!
Boat Race Officials (BROs) and Volunteers ensure that every regatta is fun, safe and managed to a high standard. There are a variety of responsibilities required during a regatta, including:
BROs – Boat Race Officials
Umpires: Follow each race up the course ensuring that the boats stay in their respective lanes and are abiding by race rules.
Starters: Liaises with the aligner and getting each race underway to a fair and safe start.
Aligners: Liaises with the starter and aligns boats evenly for a fair start.
Judges: Ensures that the correct finishing order is recorded from the finish line. A fantastic role where you get to witness all the results first hand!
Marshals: Identifies and marshals boats into the race and monitors safety.
Referee: Single BRO nominated by the Officials Jury who oversees all the official regatta operations.
Volunteers
Umpire Boat Drivers: Assist umpires by driving their boats up and down the course to follow each race. A great role for anyone who enjoys driving a boat and being out on the water!
Regatta Control Assistant: Help run RP7 (regatta manager software) and process crew changes and scratchings.
Finish Timers: Manages all aspects of the timing system and works in front of the finish line. They also assist the judge in recording results.
Finish Camera Operator: (West Lakes only) Takes a photo of each boat as it passes the finish line. This is the place to be if you enjoy watching great finishes!
Commentating: Provides running commentary, race updates and information to competitors and spectators.
Volunteer Coordinator: Works with the host of the regatta and liaises with their designated volunteers to ensure all roles are covered and all volunteers are taken care of.
Bow Numbers: Ensures that each boat crew for each race are provided with the correct bow number relating to the regatta program. Bow numbers are required to be returned after each race so the regatta can continue to flow smoothly.
Boat Holders: Works on the start pontoon to hold boats as they are aligned. Boat holders are ferried to and from the start pontoon by boat or car.
Regatta Filming Assistant: Helps with operation of filming and production equipment with the live-streaming of larger regattas.
Interviewer: A selected interviewer provides coverage of athletes and members of the community throughout the regatta.
To learn more please complete the expression of interest form above or contact aswift@rowingsa.asn.au