The SA State Pathway Program, a joint program between Rowing SA, SASI, and South Australian rowing clubs, provides a clear pathway structure for the development of athletes towards SASI High Performance Scholarships and ultimately the National Training Centres.
The Talent Pathway Program is led by Christine Maclaren, SASI Talent Pathway Coordinator. A range of program and initiatives are structured to provide quality underpinning programs, to support emerging, existing, talented rowers and to identify raw talent from non-rowing backgrounds.
The Talent Pathway Program covers a variety of different programs – the SASI High Performance Scholarship, the SASI Associate Scholarship, the Junior Training Agreement, the Pathway Eights and row4gold. A table of the programs and who to contact can be found here.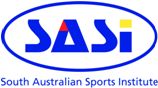 For further information, please contact:
Jason Lane, SASI Head Coach – [email protected]
Christine MacLaren, State Rowing Talent Pathway Coordinator – [email protected]