For Sale/Wanted
If you wish to advertise in the classifieds For Sale/Wanted section please contact Jo Malcolm at jmalcolm@rowingsa.asn.au.
For sale.
Stampfli S1 single scull, crew weight 95kg.
Built in 2010, delivered to Sydney early 2011, this boat is in excellent condition having had little use and not been raced.
The boat is complete with carbon wing rigger, factory fitted NK mount, UK size 10 shoes and boat cover.
Situated in Sydney, transport to Adelaide will be dependent on prevailing Covid-19 travel restrictions.
Price: $7000 – contact Duncan Crockford by email at duncancrockford@hotmail.com
Want to buy – sculling oars
Croker S32 soft with yellow handles or equivalent style from another supplier.
Will pick up anywhere in Adelaide region .
Please call Dianne on 0433556919
Advertised 18/05/2020
FOR SALE – 2013 Sykes Mould 36 75kg Single
Excellent condition, used for 3-4 seasons since new, now with second owner. Selling with Croker Arrow S39 soft oars (pink handles, also have larger yellow handles), boat cover, rigger cover and oar bag.
Boat has no stripes or name.
Asking $7200. Currently stored at west lakes and can happily arrange viewing.
Contact Alex Fry 0438 221 387
---
Advertised 4/3/20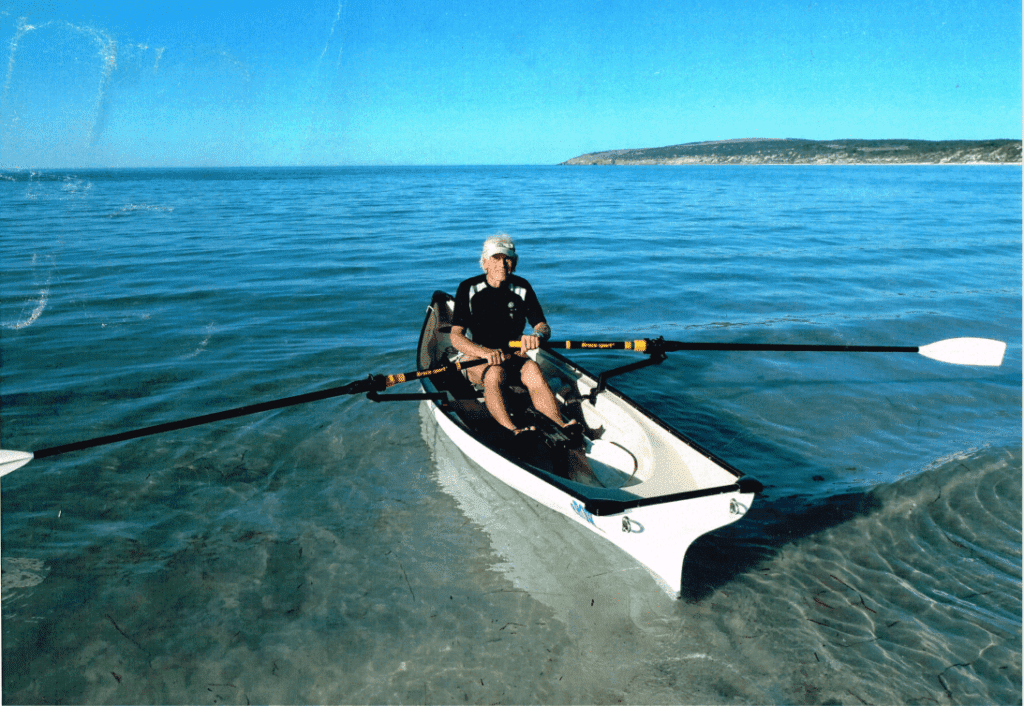 FOR SALE: Lightweight (60lb) carbon fibre Heritage 15' rowing skiff
Excellent condition.
Asking price: $9,800 (negotiable)
Please contact Nigel Colenso at nc@niche.email with any expressions of interest or inquiries.
---
Advertised 5/11/2019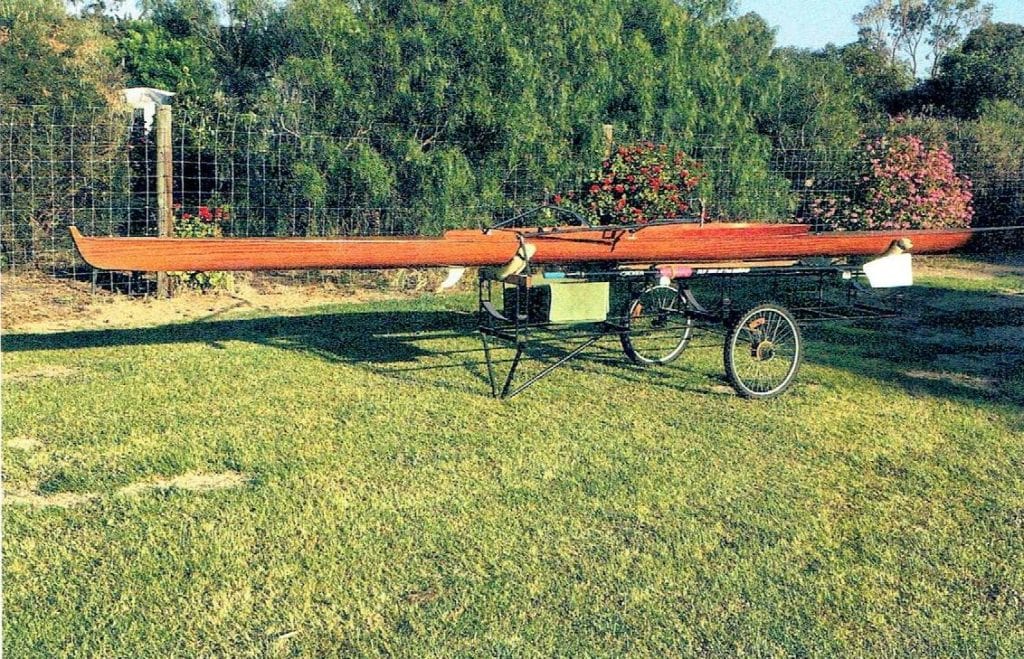 FOR SALE: A classic crafted Single Scull – $5000 ono
Suitable for recreation rowing only. For weight up to 100kg
Built by the owner in 2012 – Marine ply with loads of vanish
Kept under its own special cover – Trailer and oars not included
Located at Goolwa. Inspection by appt only
Contact Michael Jenkins
Ph. 0408840543
Email: mija41@bigpond.com
---
FOR SALE (Advertised 23/10/2019)
The UNSW rowing club has 3 wooden rowing boat bows sections which are cleanly sectioned and in amazing condition considering their age.
We are looking to sell these for $1500 for all three or $550 for one only.
Price is negotiable.

If all three are purchased we will transport within Sydney for free of charge. Outside of Sydney transport can be discussed if required.

We are also going to Yarra and so if the buyer was there we would transport free to Melbourne.
These have been amazing items turned into tables and decorations by people before and are extremely rare to find.
If interested they can contact me on:
Name: Christopher Malouf
Email: cpmalouf@gmail.com 
Phone: 0400309079  
---
FOR SALE: 2011 sykes double scull mid weight
Steering , double scull riggers , sweep riggers on request
Your club stripes can be added if required
Price $  10,000 ono
Contact Brenton Terrell ph 0488 153 993
---
FOR SALE: Sykes coxless quad
Refurbish hull
Light weight mould 72 kg average
New riggers – quick release
Boat in great condition
Priced to sell $4000 ono
Contact Brenton Terrell ph 0488 153 993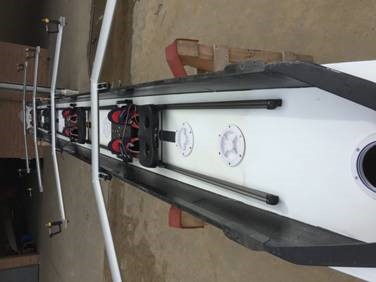 ---
FOR SALE: Sykes stern coxed quad – single skin
Stainless steel riggers
Fitted with Rowfit foot stretchers and shoes
Price $1200 ono
Contact Brenton Terrell ph 0488 153 993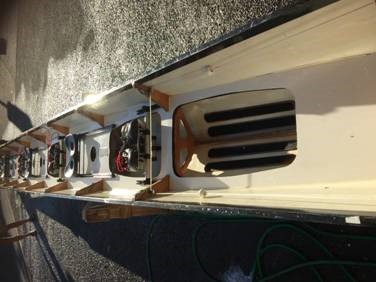 ---

8 Concept 2/Dreissigacker Sweep Oars
Factory White Big Blade (22×55) fixed length (370cm) with Wooden handles.
with 5 Concept sculling oars FREE (2 pairs plus a single).
Handy for spares or for fundraising (for medal display purposes)
$490 or ONO
Contact. Marcus Belder 0420411248 or marcus.empath@gmail.com
---