Read more about Rowing SA's Corporate Rowing Programs below. If you have any questions, you can email Development and Communications Coordinator Jo Malcolm on JMalcolm@rowingsa.asn.au.
For those who need to get out of the office and have a day focusing on team work, this is the perfect program for you. Set at picturesque West Lakes, participants are taught the basics about rowing, and learn how to work together in the "ultimate team sport".
All equipment is provided, with qualified coaches on hand to help you through the process. No set up is required by you – just turn up and enjoy! Absolutely anyone can try it, all ages, fitness levels and experience are welcome and encouraged.
This program includes:
1x 2-hour session with coaching on the ergs, including a fun relay race between teams
Lunch at Oar Café
1x 2-hour session with qualified coaches in boats on the lake
Transport to and from West Lakes (negotiated)
We know all groups are unique.
Inquire today to sort a program and budget that's tailored specifically to your needs!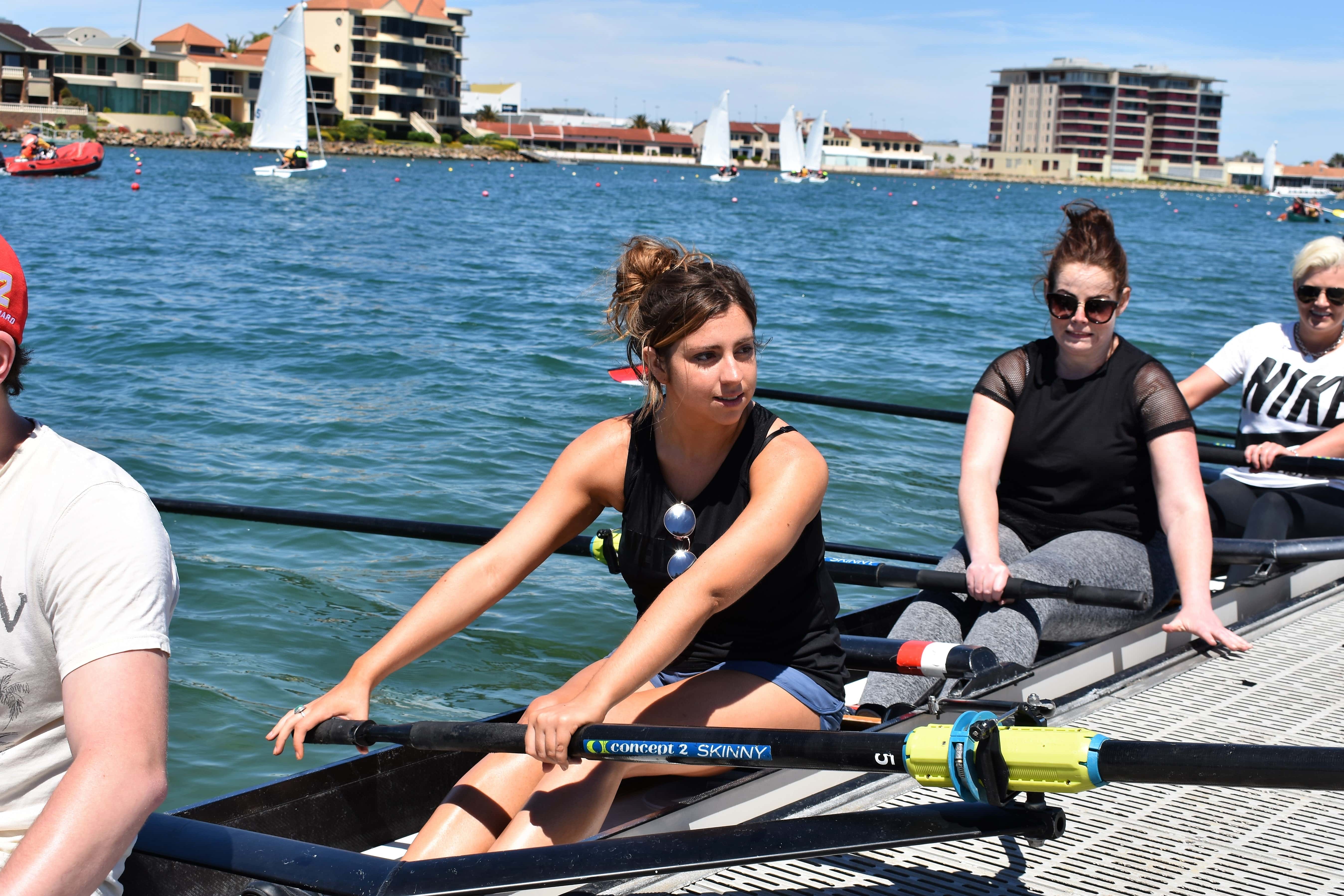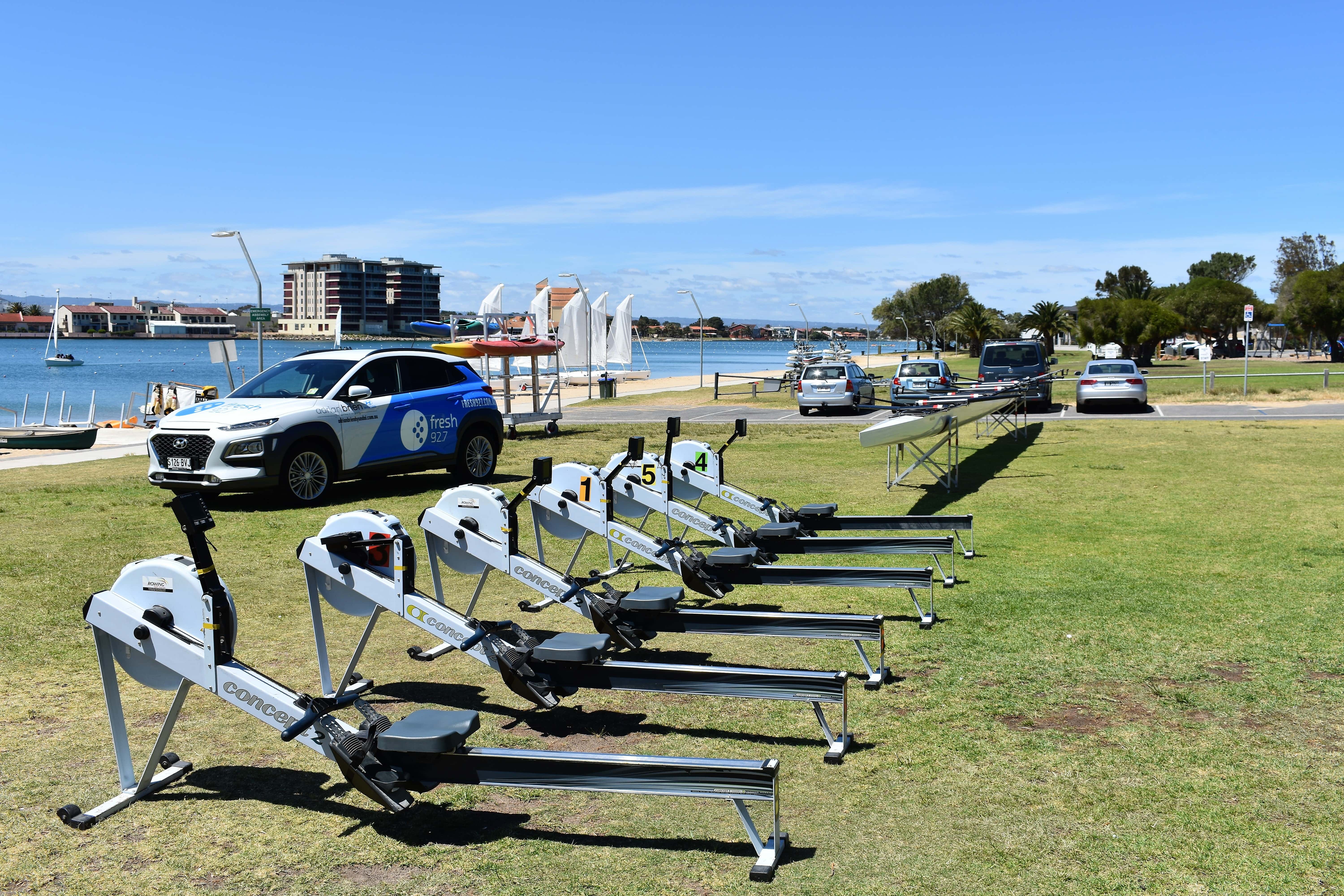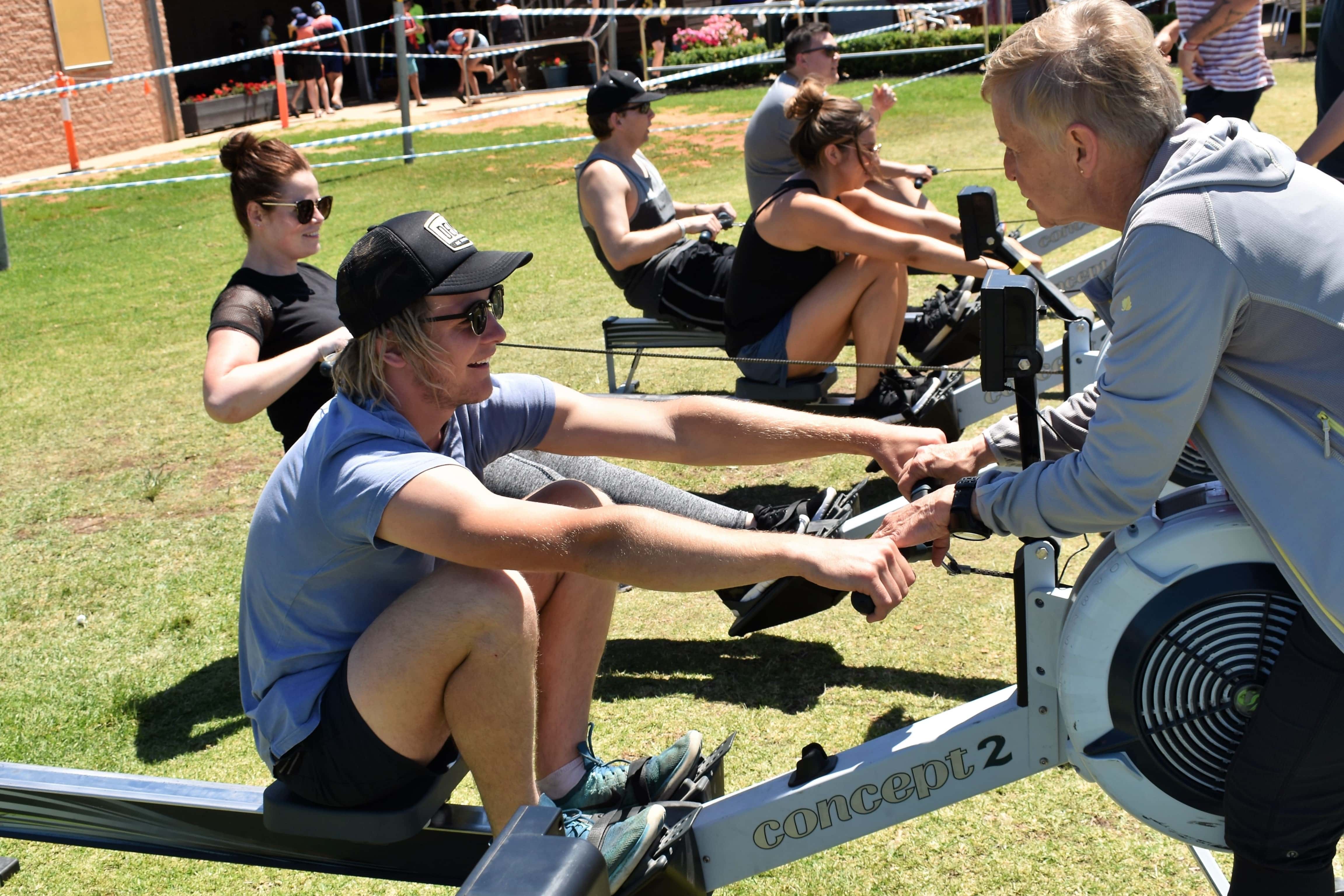 Our players thoroughly enjoyed their time on and off the water at Rowing SA during our High-Performance camp, and said it was the highlight of their week! We were looking for an opportunity to take our players and staff outside their comfort zone, away from the traditional footy environment, and rowing provided this opportunity in the area of team development and cohesion. The instructors working with us that day were very helpful… and patient. We were really happy with the session structure and how it was facilitated by Rowing SA staff!
Location: TORRENS (ADELAIDE CITY)
This is the more comprehensive program with participants picking up a real sense of the sport with multiple sessions on the water. Ideal for office workers who are looking to be more active on a regular basis – this program can be used to add a healthy movement aspect to your week. Timing of the sessions can be negotiated to take place outside or within work hours – whichever works best for you!
The skills learned in this program would allow athletes to continue rowing in a club past the completion of the program.
What it includes:
Coaching by an accredited Learn to Row coach at all sessions
8 x 2-hour rowing sessions over 8 weeks (combination of boat and erg)
Access to all equipment (Boats, oars, ergs)
Final session – crews race each other and finish with a BBQ and drinks at club
From approx $400 per person – inquire for more details