Senior A / John Linke
Senior Athletes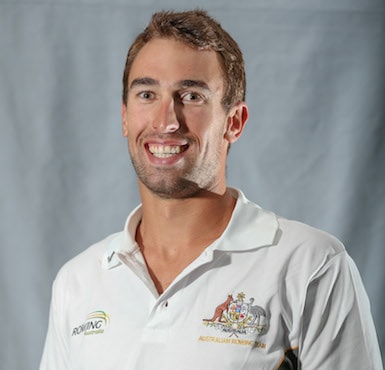 | | |
| --- | --- |
| Date of Birth | 06/06/1988 |
| Coach | Timothy McLaren |
| Nickname | Linken |
| Height | 185cm |
| Weight | 82kgs |
| Hometown | Hamilton |
| Hobbies | |
| Club | Mercantile Rowing Club |
After winning a bronze medal in the men's eight at the 2007 U23 World Championships, John Linke made his senior A team debut in 2010 at the World Championships. The following year at the World Championships in Slovenia, Linke was part of the men's eight crew that narrowly missed the podium finishing fourth.
He missed selection for the London Olympics due to a debilitating leg condition called popliteal artery entrapment. Linke had four surgeries between 2010 and 2013 until deciding in June 2013 to have his plantaris removed on both legs and a piece of his soles cut and folded on top of itself. Since the surgery, Linke has faced a huge uphill battle to rebuild strength in his legs and return to elite fitness with the ultimate goal of the 2016 Olympics.
Linke returned to international competition in 2014, and won gold in his first race back as part of the men's four at the Sydney World Cup. Linke has a blog and web video series called Unsinkable which follows his "Race to Recovery" in which he offers insight into the surgery, rehabilitation, struggles and success of trying to be on the national team.
https://athleteinsight.blogspot.com.au #unsinkable
Linke is completing a master of teaching, while coaching schoolboy rowing. He also works as a motivational speaker with the Victorian Institute of Sport ambassador program, work he finds very rewarding.
Career Achievements
| | | | |
| --- | --- | --- | --- |
| Class | Year | Race | Position |
| M4X | 2014 | Sydney World Cup | First Place |
| BM8+ | 2007 | U23 World Championships | Third Place |