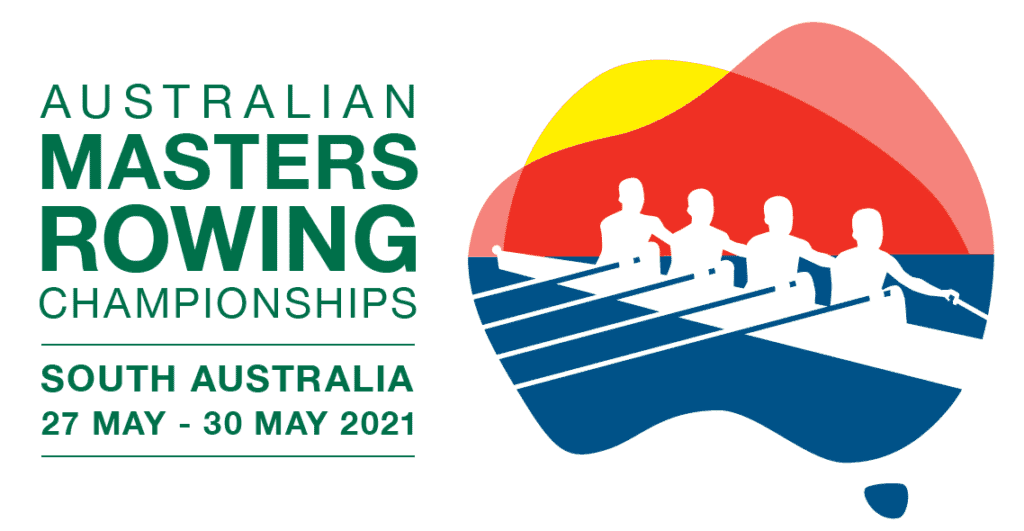 Volunteer at the 2021 Australian Masters Rowing Championships!
Rowing South Australia are proud to support Rowing Australia in the relocation of the 2021 Australian Masters Rowing Championships to Adelaide – West Lakes!
The A.M. Ramsay Regatta Course is an international standard 2km course located just 25 minutes from the city centre, and 15 minutes from the airport. It is complete with a boating pontoon, sufficient warm up area, buoyed lanes, and starting pontoon. More information about the facility can be found here.
The link to entries and bulletins can be found on rowingmanager, linked here.
While this will be a quick change for many of you, Rowing SA are proud to host and support the competitors of this event and have reached out to local accomodation options on your behalf to present the following opportunities (to be updated with offers Monday):
Equipment available for hire
Boats
Boats will be added as they are made available. Please contact clubs/schools directly.
Miscellaneous (racks, oars, etc)
Equipment will be posted here as it is made available. Please contact these people directly.
Orphan Information
Please see below the current list of orphan rowers. If you would like to add yourself or your crew to this list, please send through the following details to Jo Malcolm at jmalcolm@rowingsa.asn.au.
Rower's info below
Rowers looking to join a crew
| | | | | | | |
| --- | --- | --- | --- | --- | --- | --- |
| Name  | Age  | Club | Contact Number  | Contact Email | Available Days to compete | Sculler/Bow Side/Stroke Side/Coxswain |
| e.g. Alan Bennett | 40 | UTS Haberfield Rowing Club | 0400 000 000 | alan@alan.com | Saturday & Sunday  | Sculler & Bow Side Sweep |
| Lynne Broad | 58 | Bairnsdale Rowing Club | 0407 281 718 | lynneb63@outlook.com | Available everyday | Sculler & both Bow/Stroke Side Sweep |
| Tim Hamilton | 51 | Bairnsdale Rowing Club | 0400 171 399 | weeroona11@gmail.com | Available everyday | Sculling and Bow Side Sweep |
| Patricio Sepulveda | 38 | Albert Park South Melbourne | 0412 806 785 | psepulveda@outlook.com | Available Thursday and Friday | Sculling |
| David Rafter | 62 | Carrum Rowing Club | 0428 152 450 | Djrafter@wideband.net.au | Available Thursday & Friday | MF4x and/or ME2x |
| Lahnie Clarke | 44 | Riverway Rowing Club QLD | 0410 525 789 | lahnie@me.com | everyday, women's & mixed | Sculling & Sweep, both sides |
| Bob Kelsall | 70 | Leichhardt rowing club sydney | 0412 247 567 | bobk2883@optusnet.com.au | Everyday, Men's and mixed | scull and sweep bow side |
| Mark Budd | 49 | Riverway Rowing Club QLD | 0417 613 439 | mkbudd11@gmail.com | everyday, men's and mixed | sculling only |
| Tanya Brehmer | 48 | Centenary Rowing Club, QLD | 0402 280 314 | tbrehmer@bne.catholic.edu.au | Sunday | Sculling only. |
Crews looking for Rowers
| | | | | |
| --- | --- | --- | --- | --- |
| Club Name | Contact Name  | Contact Number  | Contact Email | Event |