Presenting the 2019-20 Community Club Person of the Year Award
In her first year on the Committee at Torrens Rowing Club, Gina Bell is the "ultimate clubbie". With clear communication essential to ensuring a club runs smoothly, Gina has picked up may roles in the absence of a nominated Captain and not only helps coordinating regattas, boats, rowers and parents, but has established the effective lines of communication between committee, coaches and all membership groups. In management of the club's social media she has also helped to raise the profile of the club in distributing information to the wider rowing community.
Gina is also recognised for her positive, "can-do" attitude as an active rower herself (and selected in the Masters State Team again this year) she happily jumps in a boat with any rower and gives 110%. She is a supportive rowing parent and leads by example within the club showing good sportsmanship at all times.
Congratulations Gina Bell!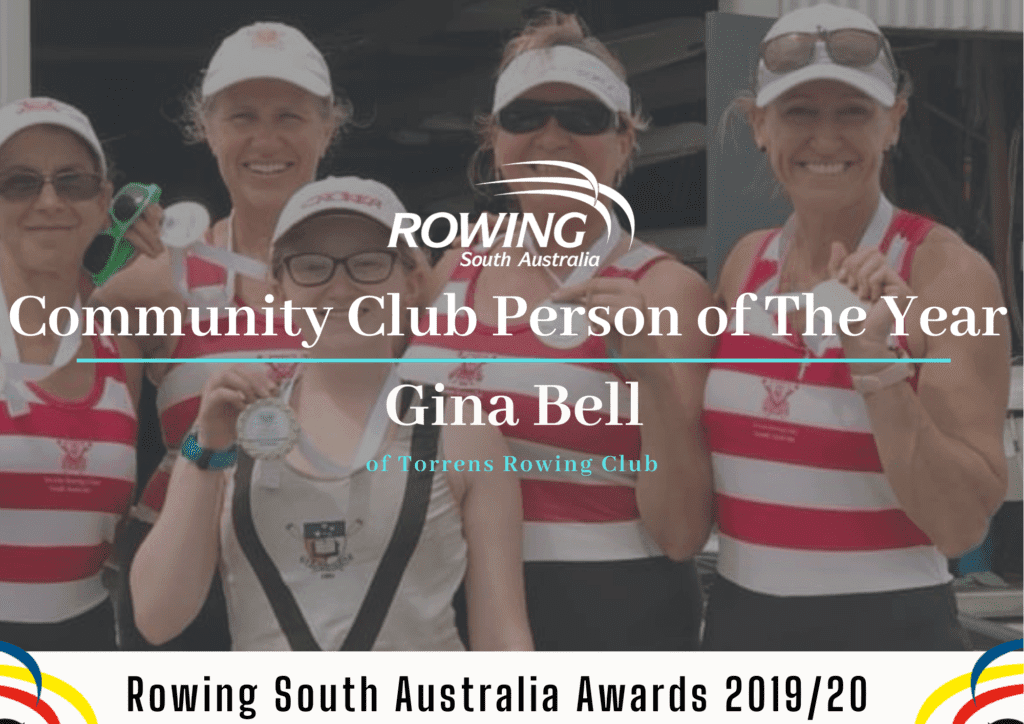 Presenting the 2019-20 Coach of the Year Award
In 2019, Jason Lane was appointed Head Coach of the Junior Australian Rowing Team ahead of the Junior World Championships in Japan, where Australia placed 5th overall on the medal table. Domestically this season, Jason has worked tirelessly as the Head Coach of the SA State Team, as a Selector for the team, and as Head Coach of the SASI Rowing Program.
Within the SASI program, Jason develops SA athletes who progress to compete on Senior, U23 and U21 Australian Rowing Teams. This last season saw Jason lead a successful campaign for the SASI program at the NSW State Championships in February 2020, coming away with 4 medals (2 gold & 2 silver) before the last day of the event was cancelled.
Jason is heavily involved in the Pathway program, developing up and coming athletes and also devotes his time to the development of coaches within SA through workshops and conferences.
Congratulations Jason Lane!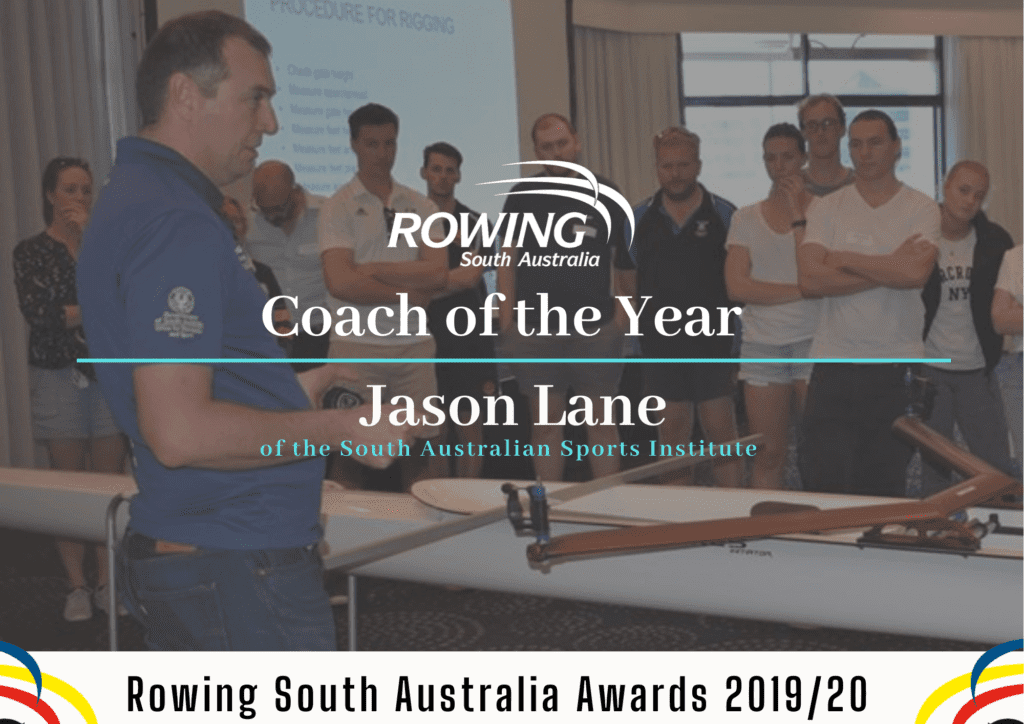 Presenting the 2019-20 Rowing SA Official of the Year!
John Asenstorfer – more commonly known as "JA" – is a Level 3 Boat Race Official who has been a volunteer with Rowing SA for nearly 2 decades. He came on board as parent of a school rower in 2001 and has continued on long after his children finished school rowing. In a completely voluntary position, JA has attended all regattas this season as a BRO and has taken on the extra role of helping develop and train the new BROs.
This season JA was appointed as the Head Referee for all School Premiership Series Regattas, a testing role which he executed with professionalism and consistency. He spends his time behind the scenes ensuring fair and safe racing for all regattas (as do all our BROs!). JA has also volunteered to help with time on the pontoon when extra hands are needed for course maintenance – and is an "all round good guy"!
Congratulations and thanks, JA!