Rowing SA CHALLENGE CLUB – How to Earn Points!
Club points will be accumulated over the entire 12 weeks.
Fitness Challenges: every completion between the Monday-Sunday is one point.
These completions will be logged via Strava and submitted to the club's tally.
The Male and Female Category winners will receive a bonus 10 points to their club! (leading times will be posted on Fridays)
Categories:
UNDER 16
UNDER 19
UNDER 23
OPEN
MASTERS UNDER 55
MASTERS OVER 55
COACHES/VOLUNTEERS
Points will be tallied and released fortnightly following the conclusion of the fitness challenge. Category Winners will be announced over socials and on the website.
Personal and Professional Development:
Engaging with a coaches or athletes seminar: 5 points
Club organising a group Zoom Workout: 10 points (screenshot must be submitted to RSA social DM)
Video (15s<) posted to FB or Instagram positively engaging with the challenge: 10 points
Photo posted to FB or Instagram positively engaging with the challenge: 3 points
Note: Media must tag their club, Rowing SA and have the #RSAChallengeClub to earn the points.
*** ANY NEGATIVE COMMENTS OR FEEDBACK TO EACH OTHER IN ANY WAY SHAPE OR FORM WILL RESULT IN COMPLETE DEDUCTION OF POINTS FROM THEIR CLUB, AND REMOVAL FROM THE COMPETITION.
tl:dr – be kind to one another.****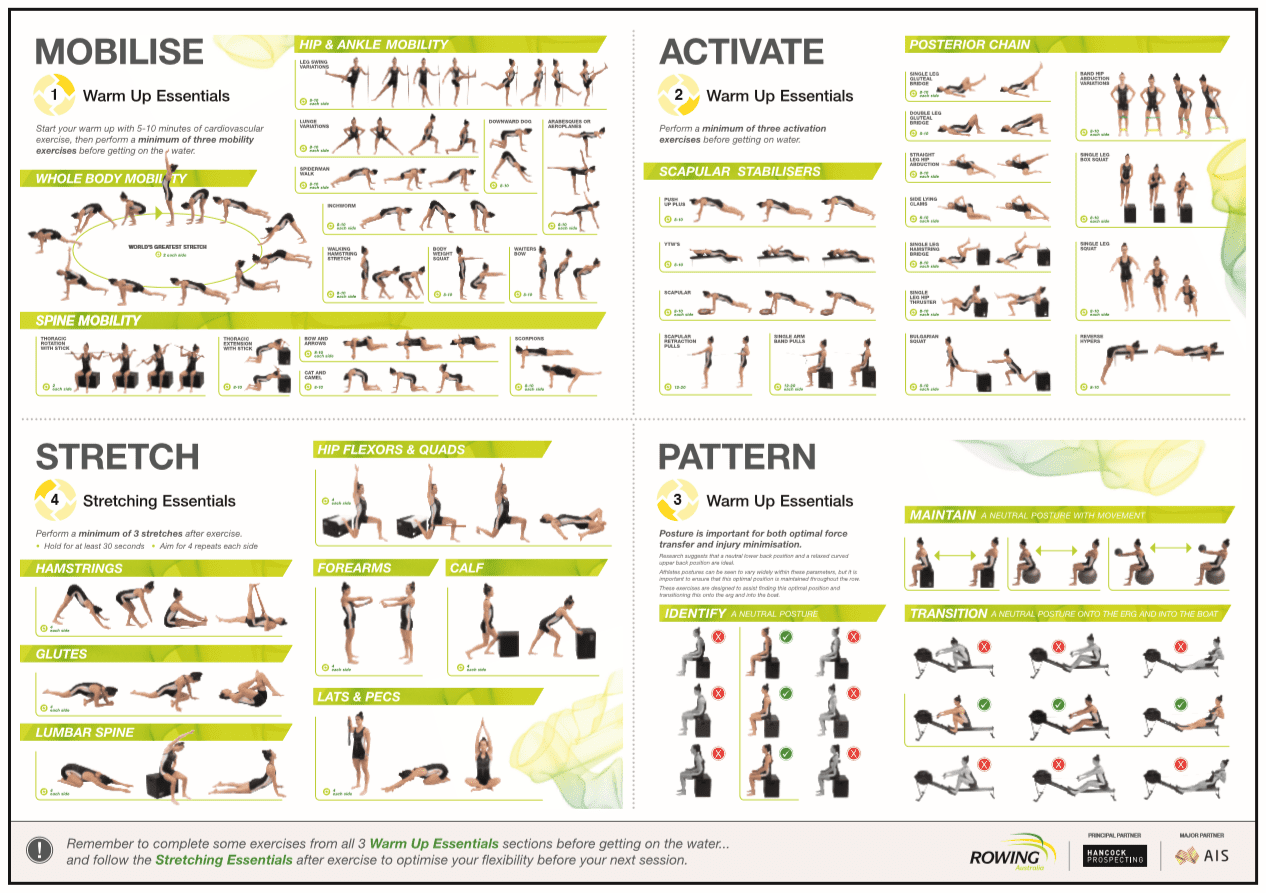 Enter "LOFTYING CHALLENGE" – FASTEST TIME FOR 465M ELEVATION AND DESCENT!
Fill out your information for your best time for 465M elevation and descent completed between 1st and 8th of JUNE.
NOTE you will need to select if you have completed this on stairs, at waterfall gully-lofty route or elsewhere.
[FORM WILL BE AVAILABLE UNTIL 9pm MONDAY 8th JUNE]
"LOFTYING CHALLENGE" Frequently Asked Questions:
Couple tweaks on the challege:
~1 Point per 46.5m elevation and descent (helps to do math)
~There will be TWO categories of bonus points for time in the 465m challenge:
1. The Waterfall Gully-Lofty Route
Get climbing DOUBLE POINTS UP FOR GRABS!
How do I compete in this challenge?
You can either hike from Waterfall Gully Carpark to the Mount Lofty Summit and back (begin and finish timing outside Eutopia café) OR complete the equivalent 465m elevation gain and descent on a set of stairs/hill.
I want to go for a hike NOT at Mount Lofty. Does this count?
All elevation gain and equal descent will count! Wherever you are, we want you to get out there. So if you have a local track you like to do, keep track of the amount you're climbing on STRAVA and submit your metres gain at the end of the week.
Can I run up lofty and get driven to the bottom to climb it again?
This will NOT count towards your total. You need to go up and down the track for your metres to count.
I don't live anywhere near Lofty, how do I compete?
If you are near a staircase or hill run that you can complete repetitions of, you need to run the route once through on STRAVA to figure out how much elevation gain it is. If you measure stairs, this is also accurate. You then can complete repeats until you manage to clock up 465M of elevation and descent!
Do I need to log every round of LOFTYING that I complete on the website? 
We suggest logging every completion of your Lofty hikes! If you complete the 465M challenge elsewhere, we suggest you log them too. At the end of the week we will ask that you submit your TOTAL metres for the week.
I submitted a time, but I've beaten it later in the week. Can I resubmit?
You can submit as many times as you like, so long as it's verified on STRAVA.
I'm not very fast, there's no way I could win the category. What's the point in doing it?  
EVERY completion of the Loftying Challenge, no matter how fast or slow, will be counted as 10 POINTS towards the club. You can take breaks, slow it down, or scale to your ability – we just want you to give it a go! It's just the fastest in the categories that will get the glory and the extra 10 points towards their clubs.
My club is a smaller club, how can I be competitive in this?  
Good question – overall club points tallies will be on a sliding scale based on their competitive membership last season. This encourages EVERYONE who raced last year to participate!
What if I wasn't a competitive member last year? Can I still participate? 
Heck YES! All you need to do is to engage with your club community and put your points towards to your club to be a part. Any "extra" members will be added to the overall club membership number. Clubs – get past and new members involved!
I'm a school kid – how can I be involved? 
We're wanting people to create links to their greater club community and recognise that there is rowing beyond school, and it comes with some great people. Check out the club open days on Instagram [@rowingsa] and reach out to the club that seems right to you. You could make some new friends! Please note that as Strava is for people aged 13 or older, we are recommending that this is for this age group up – we don't want to be taking away from your school winter sports! Diversity in life is super important.
I did a really fast hike on Saturday (29th May) – does that count?
No – unfortunately not. Only attempts that are between Monday 12:01AM 1st June and Sunday 11:59PM 7th June will count towards the totals.
I don't want to download Strava. Can I still win? 
If you are particularly self conscious about using Strava, you have the option to screenshot and submit your contributions directly to Jo at jmalcolm@rowingsa.asn.au. They still need to be recorded! This is a last resort – we encourage people to use Strava to increase engagement with their training and club.
I missed my submission of my total kilometers for the Henley on Foot, and my total rounds of Jed's Challenge! Does that mean my points don't count?
If you missed filling in the form last week, send Jo an email at jmalcolm@rowingsa.asn.au to submit your attempts manually. Make sure you don't miss the submission window next time!
DISCLAIMER:
Rowing SA's fitness challenges are for educational purposes only and is not to be interpreted as a recommendation for a specific treatment plan, training program, product or course of action. You should consult your physician or other health care professional before following these sessions or any fitness program to determine if it is appropriate for you. The use of any information provided via the 12 week program is solely at your own risk.
Rowing SA does not warrant or represent that the fitness challenges are free from human or mechanical error, technical inaccuracies or other errors or defects. Any exercise program may result in injury. 
By voluntarily undertaking any exercises displayed on this website you assume the risk of any resulting injury. Rowing SA disclaims any liability from and in connection with the 12 week development program.